BTCS Announces Private Beta Release of its Staking-as-a-Service Platform "StakeSeeker" as well as Enhanced IR Website
8:37 am ET January 10, 2023 (Globe Newswire) Print
GlobeNewswire
January 10, 2023
Silver Spring, MD, Jan. 10, 2023 (GLOBE NEWSWIRE) -- BTCS Inc. (Nasdaq: BTCS) ("BTCS" or the "Company"), a blockchain technology-focused company, announced today the private beta launch of its proprietary Digital Asset Analytic and Staking-as-a-Service Platform: StakeSeeker (www.stakeseeker.com). In conjunction with the roll out of StakeSeeker, we are also pleased to announce the launch of our new investors relations and corporate website (www.btcs.com) which includes a new investor presentation and provides a comprehensive resource for current and potential shareholders to gain a deeper understanding of our business and future growth prospects.

"Over the past two years, BTCS has been expanding our blockchain infrastructure operations and investing in the technology to create and run validator nodes on a growing number of cutting-edge proof-of-stake blockchain networks. Building on the momentum from the staking of the Company's own digital assets, we are excited to announce the private beta launch of our proprietary Digital Asset Analytic and Staking-as-a-Service Platform: StakeSeeker!" stated Charles Allen, Chief Executive Officer of BTCS.
"The recent collapse of centralized lending platforms and exchanges such as FTX, Celsius, and Blockfi has highlighted the significant risks that come with earning yield through these traditional channels. In contrast, non-custodial staking, such as BTCS's StakeSeeker, offers a secure and reliable way to earn yield on tokens, with substantially lower risk compared to centralized options. While the rewards may be lower than those offered by DeFi protocols or collapsed centralized platforms, the peace of mind and safety provided by non-custodial staking make it a highly attractive option on a risk-adjusted basis. As the market continues to evolve and investors seek out safer ways to earn yield, we believe that non-custodial staking like StakeSeeker will only continue to rise in popularity." continued Allen.
What is StakeSeeker?
StakeSeeker is a one-stop-shop crypto dashboard for crypto holders to earn passive crypto rewards by staking through the non-custodial Stake Hub and evaluate their crypto portfolios across exchanges and wallets in a single analytics platform. The platform was developed to empower crypto holders, to self-custody their crypto, and to better understand and grow their digital asset holdings with innovative crypto portfolio analytics and a simplified process to earn staking rewards.
Why is StakeSeeker unique?
Historically, crypto holders have looked to multiple sources to hold their crypto, including exchanges (e.g. Coinbase, Kraken, Binance, etc.) and an ever-growing suite of digital wallets (e.g. Metamask, Keplr, Trezor, etc.). Holdings on multiple platforms creates an issue of central tracking, resulting in manual processes to view and analyze the performance of their entire portfolio at any given time.
The concept of the StakeSeeker platform was originally inspired as a solution to this multi-source tracking problem and has expanded to service the growing needs and capabilities of crypto holders through non-custodial staking and reward generation.
"Crypto holders often store their assets on various exchanges and digital wallets, making it difficult to track and analyze the performance of their entire portfolio in a centralized manner. This often requires manual processes and can be time-consuming. As a result, many crypto enthusiasts are seeking out solutions that allow them to easily track and manage their portfolio as a whole." stated Manish Paranjape, Chief Technology Officer of BTCS.
StakeSeeker's enhanced monitoring tools provide an improved user experience for crypto holders also looking to expand their tracking and analytical capabilities.
Staking with StakeSeeker involves delegating to validator nodes run by BTCS, which has over 9 years of blockchain technology experience, adding an additional layer of credibility and transparency.
StakeSeeker is one of the first non-custodial solution of its kind from a publicly-listed blockchain technology company.
Private Beta Details
The private beta will allow us to solicit feedback and work through any issues prior to a formal public beta launch. Existing users of the legacy Data Analytics Platform will have their accounts migrated to the new platform beta. New users interested in joining can sign up on www.stakeseeker.com to join the private beta.
About BTCS:
BTCS Inc. is a Nasdaq listed company operating in the blockchain technology space since 2014 and is one of the first U.S. publicly traded companies with a primary focus on blockchain infrastructure and staking. BTCS secures and operates validator nodes on disruptive next-generation blockchain networks that power Web 3, earning native token rewards by staking our proof-of-stake digital assets.
"StakeSeeker" is BTCS' newly introduced proprietary Cryptocurrency Dashboard and Staking-as-a-Service platform, developed to empower users to better understand and grow their crypto holdings with innovative portfolio analytics and a non-custodial process to earn staking rewards on digital asset holdings. Users can easily link and monitor their cryptocurrency portfolios across exchanges, wallets, validator nodes, and other sources; and have access to a suite of data analytic tools such as performance and reward tracking.
StakeSeeker's Staking Hub allows users to earn rewards by participating in network consensus mechanisms by staking and delegating their cryptocurrencies to company-operated validator nodes for a growing number of supported blockchains.
As a non-custodial validator operator, BTCS will receive a percentage of token holders staking rewards generated as a validator node fee, creating the potential opportunity for a highly scalable business with limited additional costs. For more information visit: www.btcs.com.
Forward-Looking Statements:
Certain statements in this press release, constitute "forward-looking statements" within the meaning of the federal securities laws including statements regarding continued popularity of non-custodial staking and opportunity for a highly scalable business. Words such as "may," "might," "will," "should," "believe," "expect," "anticipate," "estimate," "continue," "predict," "forecast," "project," "plan," "intend" or similar expressions, or statements regarding intent, belief, or current expectations, are forward-looking statements. While the Company believes these forward-looking statements are reasonable, undue reliance should not be placed on any such forward-looking statements, which are based on information available to us on the date of this release. These forward-looking statements are based upon current estimates and assumptions and are subject to various risks and uncertainties, including without limitation regulatory issues unexpected issues with our proprietary Digital Asset Analytic and Staking-as-a-Service Platform: StakeSeeker, and reluctance of users to try or accept our product, as well as risks set forth in the Company's filings with the Securities and Exchange Commission including its Form 10-K for the year ended December 31, 2021, and the Prospectus Supplement dated September 14, 2021. Thus, actual results could be materially different. The Company expressly disclaims any obligation to update or alter statements, whether as a result of new information, future events or otherwise, except as required by law.
Investor Relations:
ir@btcs.com
Public Relations:
Mercy Chikowore
m.chikowore@btcs.com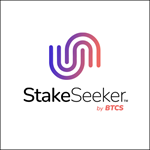 COMTEX_422422100/2010/2023-01-10T08:37:01