Crypto: 3 Fresh Catalysts Mean Higher Prices Ahead
3:12 pm ET August 14, 2023 (Zacks) Print
"Everything but the Kitchen Sink"
The above quote refers to an expression that became popular in World War 2, which means that every possible thing was used to take down the enemy. In modern markets, investors can use the quote to describe the crypto market. In the past few years, crypto investors have endured almost every possible adverse scenario one can think of, including a devastating "crypto winter" (bear market), an equity bear market, and intense scrutiny from regulators – namely, a lawsuit from the Securities and Exchange Commission (SEC). To make matters worse, numerous crypto firms such as FTX, BlockFi, Celsius, and Voyager have failed due to the weak industry backdrop, unscrupulous business dealings, or both. Despite the ups and downs, Bitcoin and crypto-related stocks are showing resilience. Below are 3 reasons the worst is over for crypto:
ETF Approval is Likely
Eight of the world's largest financial institutions have filed papers for a Bitcoin ETF. The whale of the group seeking ETF approval is Blackrock (BLK), the world's largest asset manager.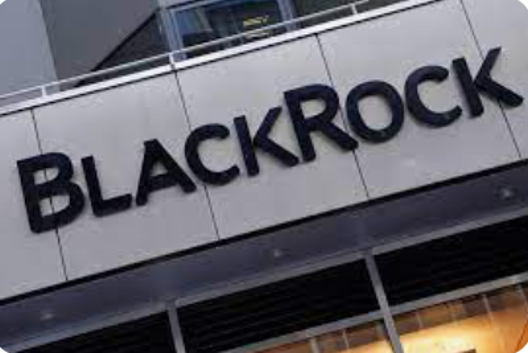 Image Source: BlackRock
Why is Blackrock's bid for a Bitcoin ETF so important? BlackRock has an astonishing ETF approval rate of 575 approved, to 1 rejected! In other words, my money is on an approval decision.
The crypto industry stands to benefit along with US crypto-exchange giant Coinbase (COIN), who is listed as the custodian exchange for these ETFs and will benefit directly should they be approved.
Government Adoption
Because citizens in hyper-inflation plagued countries are looking for solutions, young and upcoming politicians are finding success in Latin American countries plagued by inflation. For example, Nayib Bukele, the President of El Salvador, has made Bitcoin the official currency of the country (along with the dollar). Meanwhile, Argentina's pro-Bitcoin candidate Javier Milei won the most votes in Argentina's primary election.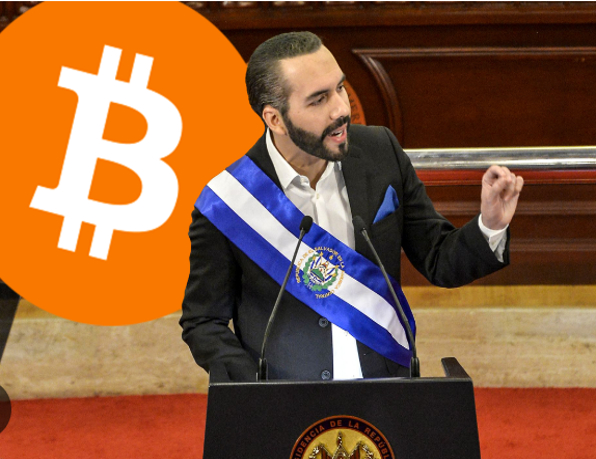 Image Source: Bitcoin Magazine
Volatility Dry as a Desert
Savvy investors understand that contraction leads to expansion in markets. Bitcoin has risen sharply in four out of the past five times its one-month volatility dropped this low.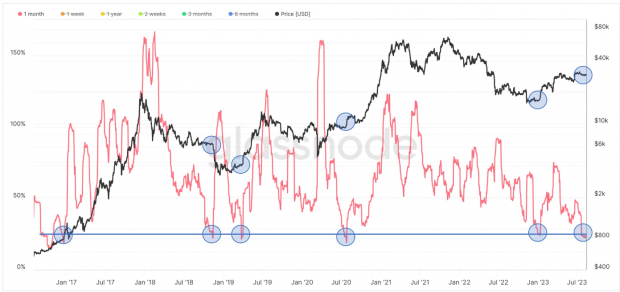 Image Source: Glassnode, Will Clemente
Takeaway
The crypto industry has endured a plethora of obstacles in recent years. However, the resilience of Bitcoin and the crypto industry is telling. A potential Bitcoin ETF approval, increased government adoption, and a swoon in volatility are three new catalysts that can drive the space higher into year-end. Furthermore, stocks like Marathon Digital (MARA), Riot Platforms (RIOT), and MicroStrategy (MSTR) stand to benefit from further out catalysts such as regulatory clarity, the Bitcoin halving, and strong price and volume action.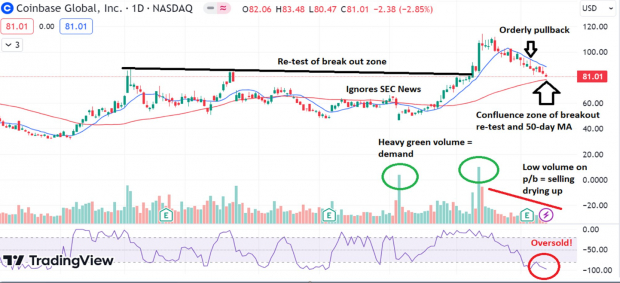 Image Source: TradingView
Want the latest recommendations from Zacks Investment Research? Today, you can download 7 Best Stocks for the Next 30 Days. Click to get this free report
BlackRock, Inc. (BLK): Free Stock Analysis Report
MicroStrategy Incorporated (MSTR): Free Stock Analysis Report
Marathon Digital Holdings, Inc. (MARA): Free Stock Analysis Report
Riot Platforms, Inc. (RIOT): Free Stock Analysis Report
Coinbase Global, Inc. (COIN): Free Stock Analysis Report
To read this article on Zacks.com click here.